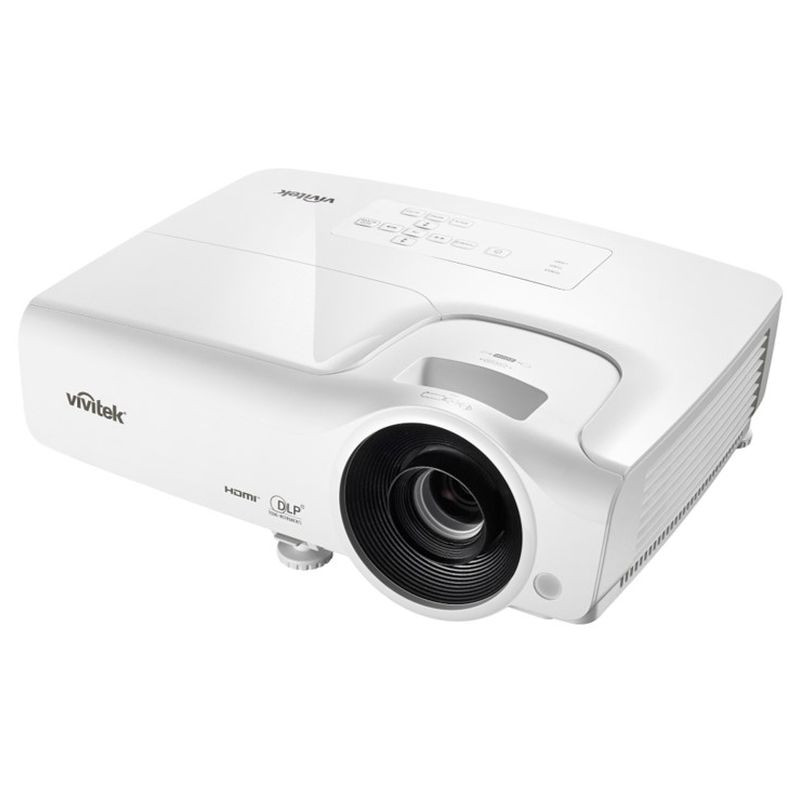 Vivitek BX571 DLP Projector Review
The Vivitek BX571 is a powerful and versatile projector that delivers high-quality images and impressive performance. With a brightness of 4,000 lumens and a high contrast ratio of 20,000:1, this projector is capable of delivering clear and vivid images even in well-lit rooms.
One of the standout features of the Vivitek BX571 is its compatibility with a wide range of devices, including smartphones, tablets, laptops, and gaming consoles. This makes it an ideal choice for both personal and professional use, whether you're presenting a business proposal or watching your favorite movies on the big screen.
The projector also comes equipped with a number of advanced features, such as keystone correction, which ensures that the image is projected at the correct angle and with minimal distortion. Additionally, the BX571 features a variety of connectivity options, including HDMI, USB, VGA, and Ethernet, making it easy to connect to a variety of different devices.
The overall design of the Vivitek BX571 is sleek and modern, with a compact size that makes it easy to transport from one location to another. Setup is also quick and easy, thanks to the intuitive interface and user-friendly controls.
Overall, the Vivitek BX571 is an excellent choice for anyone in need of a high-performance projector that delivers outstanding image quality, advanced features, and versatility. Whether you're using it for work or play, this projector is sure to impress.
Buy online : https://projector.com.sg/projector/classroom-projectors/vivitek-bx571